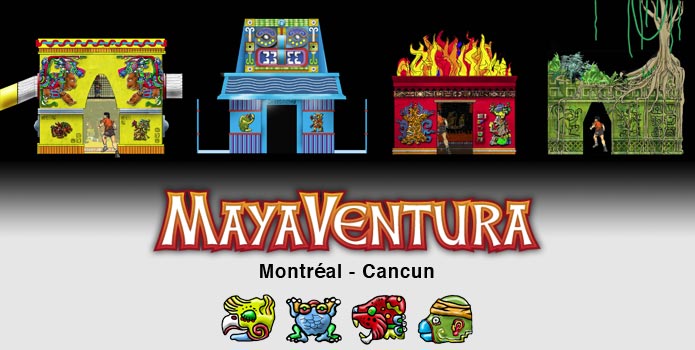 Project: Art Direction and Imagineering of a theme park attraction.
Client: Fun Key Studios
Location: Old Port of Montreal, Quebec – Cancun, Mexico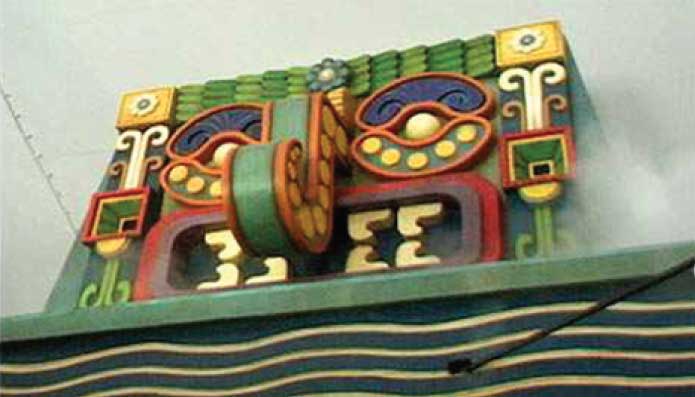 A fabulous Mayan archaeological site of Mysteries has been uncovered. Your mission consist in exploring the tortuous maze that leads to the discovery of four impressive Mayan worlds. You must face the challenges and acquire knowledge in order to emerge in the best possible time. From simple action game to great anthropological quest, five levels of play operate simultaneously in the same environment. Here's a fascinating journey of discovery in a maze configuration that changes every week.
The game takes place in a maze of themed corridors. The publicity campaign invites participants to play the archaeologist and explorer, and to face all kinds of challenges.
Four Mayan temples await your discovery: the temple of Fire, the temple of Air, the temple of Water and the temple of Earth. Each temple stands in the middle of a world related to his element.
Throughout the adventure, the Master Tracker (electronic manager of adventures) follows each participant wearing a proximity-chip bracelet. At the end of the game, it evaluates their newly acquired knowledge.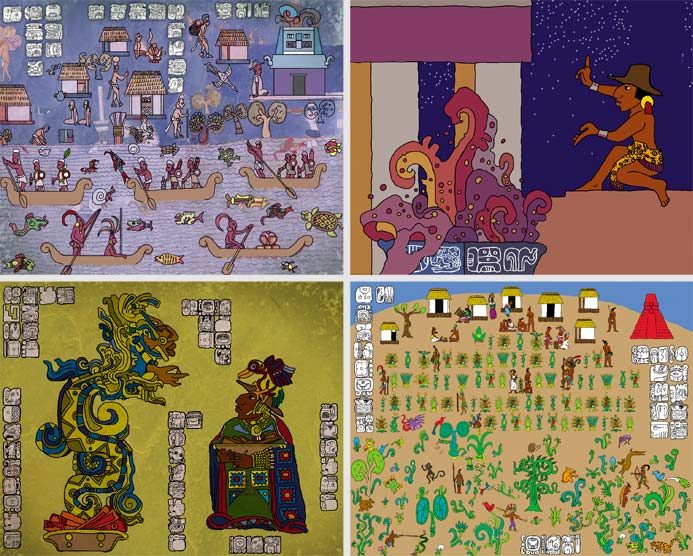 Each temple has a mural with decipherable content. Players acquire points according to each correct answer to questions from the Master Tracker.
Maze infrastructure and a collection of merchandizing products have been designed according to the authentic Mayan theme.